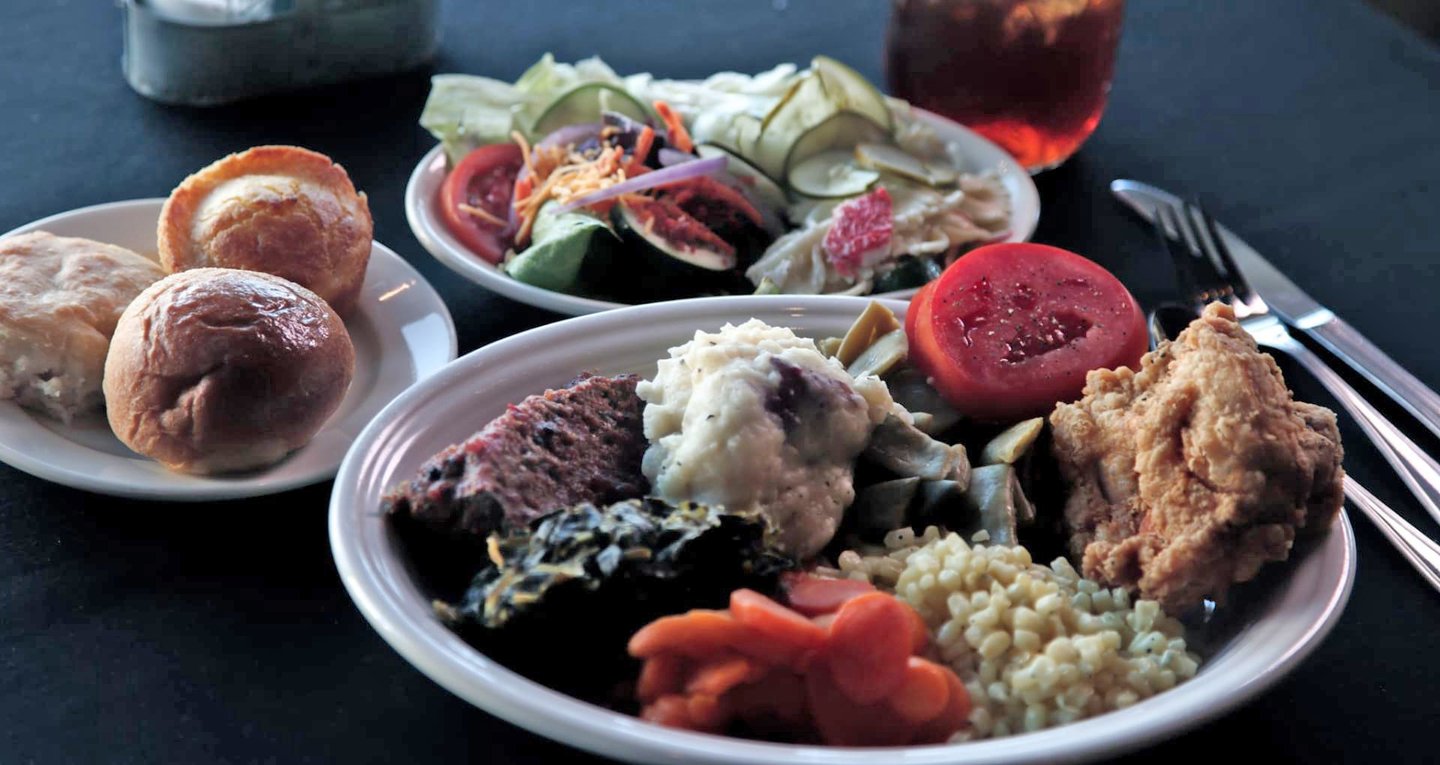 Catering Menu
Become a VIP
Receive updates on special events, new menu items, menu reviews, and more!
Catering Menu
Catering Menu
Menu includes; Choice of Two Main Dishes, Three Sides, Rolls, Salad,
choice of One Dessert, Sodas and Sweet or un-sweet Tea
Main
Our signature Fried Chicken
Marinated Baked Chicken w/Supreme sauce
Rosemary seared Roast Beef w/Gravy
Baked Tilapia with Tasso cream sauce
Southern Style Meat Loaf w/Smoked Tomato sauce
Grilled Hamburger Steak w/ Tomato Gravy sauce
Honey glazed Baked Ham w/ Pineapple-Cherry glazed sauce
Pulled BBQ braised Pork Shoulder or Chicken
Sides
Green Beans, Butter Peas, Cream Corn, Shoe Peg Corn, Black Eye Peas, Macaroni & Cheese, Broccoli Casserole, Squash Casserole, Carrot Soufflé, Sweet Potatoes, Rice, Bulloch House Potatoes, Turnip Greens,
Mixed Green Salad with Choice of Dressings
Yeast Rolls (Biscuits and Corn Bread available on request)
Also available per request: Southern Style Potato Salad, Tri Color Rotini Pasta Salad, Traditional Cole Slaw, Grilled Vegetable Salad w/ Vidalia Onion Peppercorn Dressing
Dessert
Banana Pudding served Chilled, Warm Southern Style Peach Cobbler,
Bread Pudding w/ Vanilla Sauce,
Chocolate Cake, Caramel Cake or Red Velvet Cake
Sweet and or Un-Sweeten Tea, Lemonade
Additional Main Dish add $4.00 per Person
Additional Dessert add $2.00 per Person
Pick-Up $17.95 per person plus tax
Delivery $19.95 per person plus tax
Cater $22.95 per person plus tax
and 18% service charge
Also available for additional Price
Per 20 Serving:
Salads
Bulloch House Salad Iceberg & Baby Lettuce w/toasted Pecans, dried Cherries & Feta Cheese, Vidalia Peppercorn Dressing on the side. $2.50 pp
Tomato Buffalo – Mozzarella with fresh Basil and Balsamic reduction. $3.00 pp
Fresh Fruit Salad $2.00 pp
Main
Carved Roasted Beef Tenderloin w/ Horseradish Cream & Dijon Mustard $210
Roasted Turkey Breast w/ Cranberry-Orange Relish & Honey Mustard $115
Braised Corn Beef Brisket in whole Grain Mustard Sauce $95
BBQ glazed Atlantic Salmon $105
Roasted Pork Loin w/ Mango Chutney $65
Assorted Cheese and Fruit Display $125
20 servings
Decorated Shrimp Display with Cocktail Sauce 125 Pieces $150
For on premise private function, we can accommodate evening events Sunday – Thursday.
No opening fee is required if minimum spending is $1000.00
Beer and Wine: per consumption
(available on premise only)
Minimum Pick up is 20 People
Minimum Delivery Order is 20 People.
Minimum Catering is 50 People
Pick-up, Delivery or off-property Catering prices do not include Plates, Glass and Silverware and Table Decorations.
For Linen, we can recommend a linen company or we are glad to handle the rental.
Remember, this menu is our recommendation. If you wish to have different menu items, we are happy to accommodate your needs.
Send to a friend
Share this menu with your friends ahead of time to get their mouths watering.