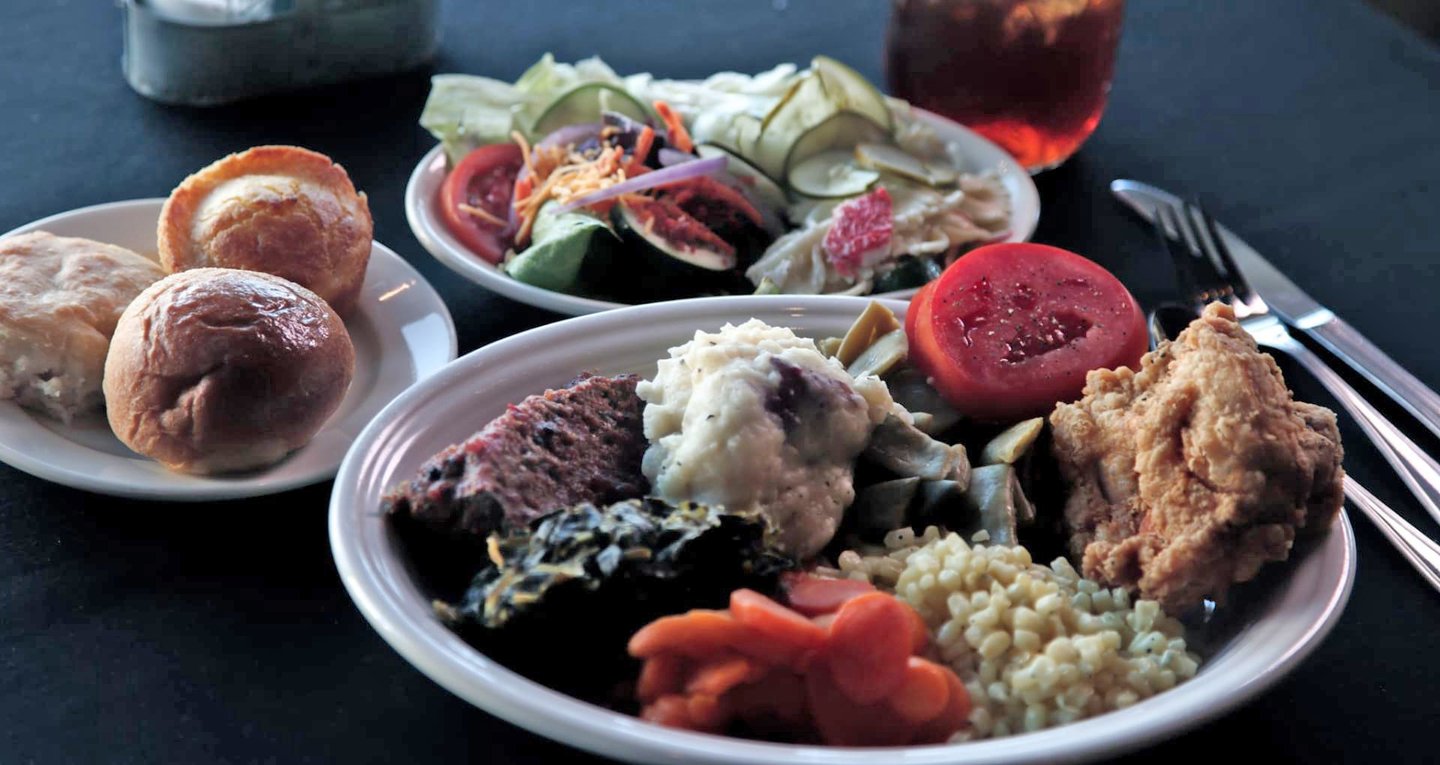 Welcome to the Bulloch House Restaurant
Order now for Easter!
Although our dining room is currently closed, we are taking orders for Easter. Please call us at (706) 655-9068 to place your order. We will have your order ready for pickup on Thursday & Friday, April 9 & 10 between 12 noon - 5 PM. 

We have a special offer on our Bulloch House gift cards! Cards may be mailed or picked up with your Easter order. Call us at (706) 655-9068 and press 4 for Gift Cards. Purchase a $25 gift card with a $35 value; $50 with $70 value; $75 with $100 value; and $100 with $130 value. Offer valid now through November 1, 2020 on Bulloch House take-out, merchandise and gifts (and dine-in when we reopen.)
We're currently closed
To our valued customers: in light of the developments surrounding COVID-19 and the recommendations passed down by the CDC, the Bulloch House, Lightnin' Bugs Cafe, and Fireflies gifts are temporarily closed until further notice. We're looking forward to reopening as soon as possible and getting back to providing the same Southern hospitality you know and love.
Southern hospitality is not just a saying. It's a way of life that exists at the Bulloch House in Historic Warm Springs, Georgia.
The Bulloch House Restaurant is nestled in the charming downtown area of Warm Springs, Georgia. The restaurant is known for its delicious Southern food and charm. Owners Peter and Sandy Lampert took over Bulloch House in 2010, and along with long-time staff members, they've been proudly serving dishes that embody the Southern spirit to Warm Springs and its many guests.

The Bulloch House offers Southern meat dishes and fresh vegetables. From our fried chicken to homemade biscuits, the Bulloch House embodies Old South cookin'. We're guided by tradition and a passion for tasty, authentic eats. After all, Southern hospitality isn't just a saying - it's a way of life! We hope you'll join us for a true Southern experience as you visit or drive through beautiful Warm Springs.
Our Hours
We are currently closed due to the coronavirus. 

Our regular hours are:
Tuesday - Thursday, 11 AM - 3 PM
Friday & Saturday 11 AM - 3 PM and 5 PM - 7:30 PM
Sunday 11 AM - 3 PM
Closed Monday
Find us in Warm Springs, Georgia
The Bulloch House
70 Broad Street, Warm Springs, Georgia 31830
Like and follow us on Facebook!
You are welcome to call ahead to make a reservation,
or find out what we are serving today.
We do not take reservations on Sundays and major holidays.