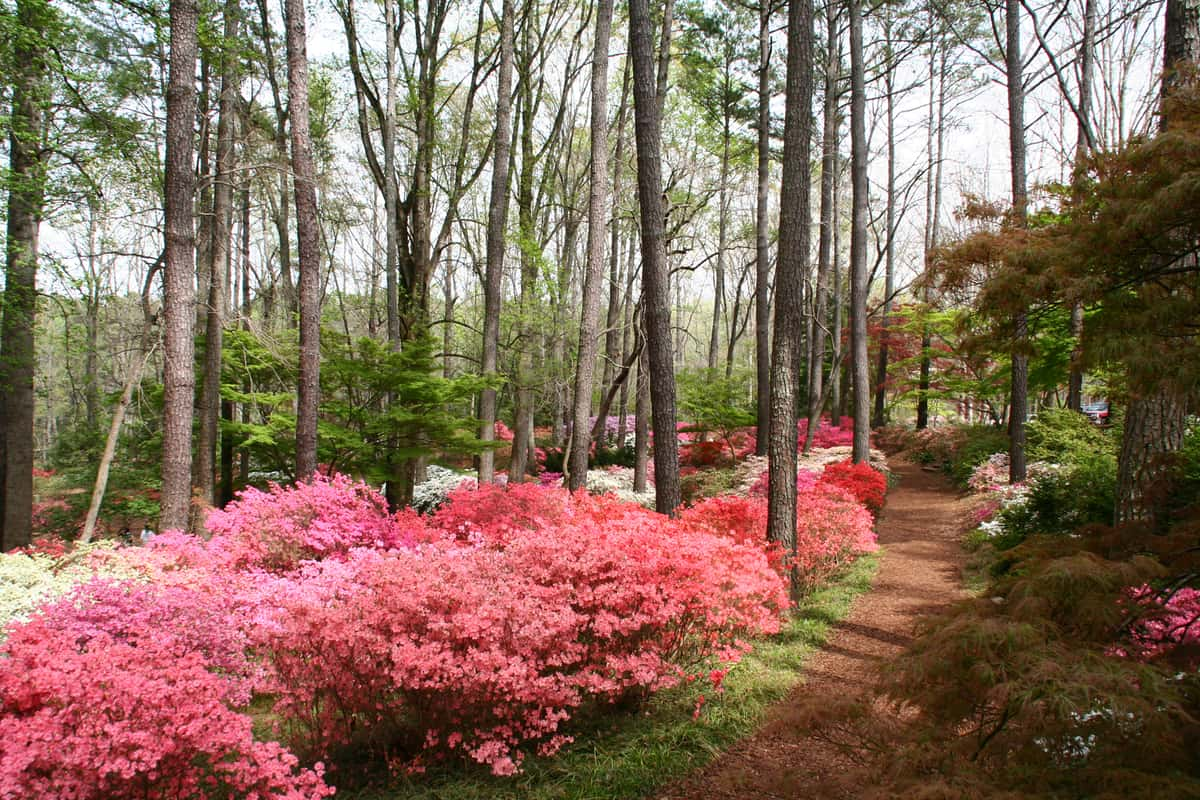 Local Attractions & SPECIAL EVENTS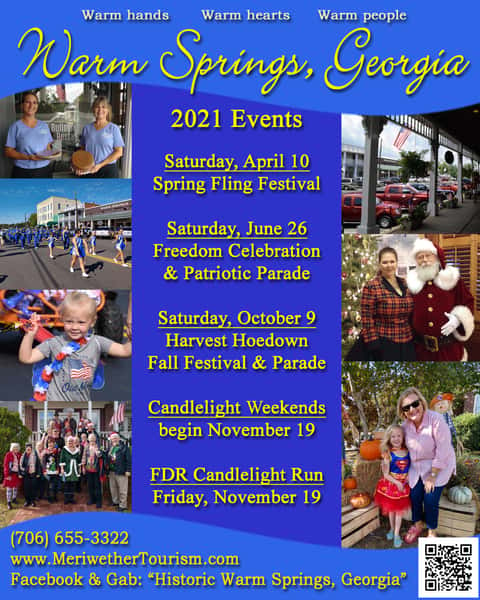 Local Attractions & Special Events
Stay and shop in Warm Springs! Please visit us at www.WarmSpringsGA.com.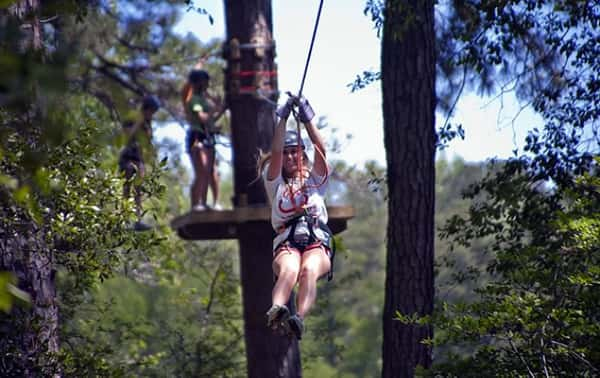 Callaway Gardens
Are you looking for fun things to do near Atlanta with kids, groups, or just want to book a last-minute getaway? Callaway Gardens offers fun for kids and adults of all ages! They have the best deals for vacations, whether you'll be visiting us once or are interested in getting an annual pass. We also offer group discounts and special deals for active and retired U.S. military members as well as AAA and AARP members. If you've never visited before, know that the Gardens are just the beginning! Your kids will love these family-friendly activities at Callaway Gardens. https://www.callawaygardens.com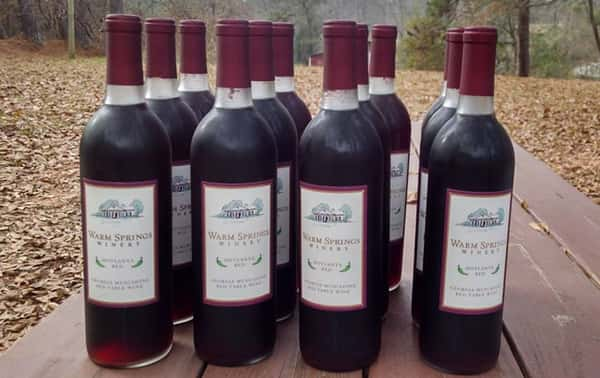 Warm Springs Winery
The Warm Springs Winery produces delicious wine in our scenic country setting where locals and tourists will want to spend enjoyable time. Come enjoy the flowers and sip on some wine. The Winery specializes in muscadine grape wines and seasonal fruit wines such as peach and blueberry. Seasonal fruit wines are available in October or November. There are several variations of muscadine wine, including white wines ranging in sweetness from dry to sweet. Also featured is a dry red, off-dry blush, a semi-sweet rose, and a sweet red. Come experience a true taste of Georgia!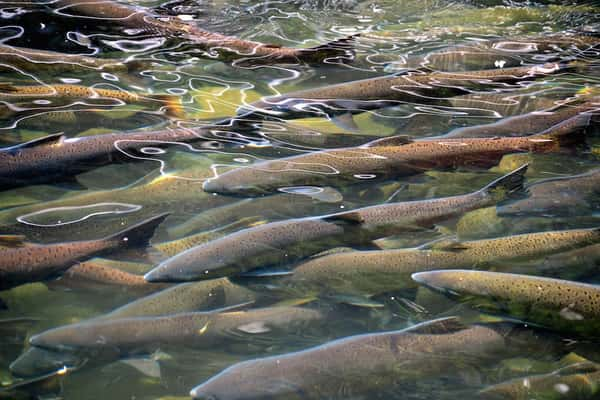 Warm Springs National Fish Hatchery
The Bulloch brothers owned nearly 2,000 acres of land in Meriwether County, encompassing the town of Bullochville and a large portion of the mountain, as well as a grist mill, a cotton gin, a bank, a coffin factory, and the cold springs. These cold springs (a constant 62.5 degrees) still feed the Warm Springs National Fish Hatchery, established in 1899 as the Cold Springs Hatchery. It is one of only two national fish hatcheries in the state of Georgia. The brothers gave the land for the fishery, as well as a majority of the water produced from the spring. The species propagated here do best in spring and summer water temperatures of 60 degrees to 85 degrees fahrenheit, such as striped bass, lake sturgeon, robust redhorse and alligator gar. The Warm Springs NFH consists of 56 acres with 40 ponds, totaling 18.23 acres of water. The hatchery's primary area of focus is Georgia but work performed here benefits species throughout the ten-state Southeast region. Admission is free. Walking trails are paved and easily accessible. The central building features several aquariums and nature displays of Georgia fishes and wildlife. Bring quarters for the fish food dispensers and enjoy feeding the fish in the adjacent pools.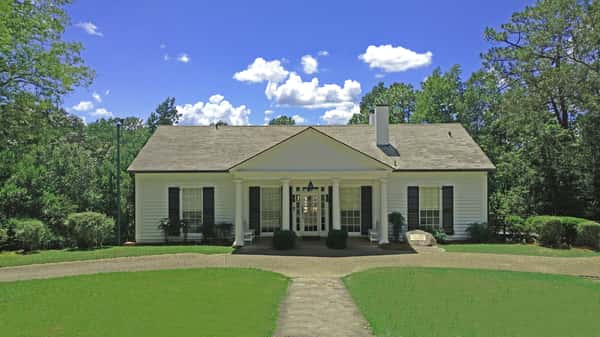 Roosevelt's Little White House
Franklin D. Roosevelt first visited Bullochville in October 1924. Searching for a cure for his polio, he was intrigued by reports of the healing waters from the warm springs. In fact, he was so captivated with the little town that he renamed it "Warm Springs" later that year. He began purchasing property in the area in 1926, eventually assembling over 1,200 acres, and made tremendous improvements to the resort and the pools. On July 28, 1927, the Georgia Warm Springs Foundation for polio patients was incorporated. In 1932, Roosevelt built his "Little White House" near the warm springs. On January 3, 1938, Roosevelt established the National Foundation for Infantile Paralysis. In a fundraising effort during the week prior to Roosevelt's January 30 birthday, radio and stage star Eddie Cantor made a play on the title of his radio show "The March of Time," and called the project "The March of Dimes." Over $85,000 was raised for polio research and treatment in this initial effort. Franklin Roosevelt and Cason Callaway, founder of Callaway Gardens, met in 1925 through Donald Ross, Roosevelt's golf course architect, and the two men immediately became close friends. Sharing Roosevelt's passion of philanthropy, Callaway was tasked with leading the 1933 fundraising effort in Georgia for Roosevelt's foundation. He raised over $100,000, an astonishing amount in the depression years. His work led to the construction of the beautiful Georgia Hall, which still stands on the campus of what is now the Roosevelt Warm Springs Institute for Rehabilitation. The Hall was built as a replacement for the badly-deteriorated Meriwether Inn, and that building was subsequently demolished in 1934. Roosevelt made a total of 16 trips to Warm Springs. He died at his beloved Little White House on April 12, 1945. The house was opened to the public in 1948. At over 9,000 acres, the Roosevelt State Park is the largest in Georgia. A lovely feature of the park is Dowdell's Knob, the highest point on Pine Mountain at 1,395 feet, where Roosevelt ordered the construction of a grilling pit. It was one of his favorite spots to relax and enjoy the beauty of the view of Pine Mountain Valley. Swimming in the 88-degree, buoyant spring waters brought him no miracle cure, but it did bring improvement. During FDR's presidency and the Great Depression, he developed many New Deal Programs (such as the Rural Electrification Administration) based upon his experiences in this small town.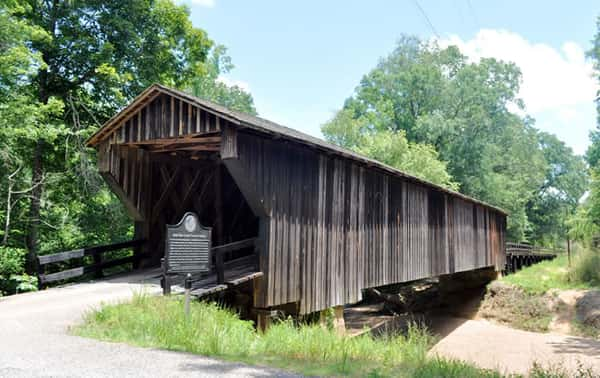 Red Oak Creek Covered Bridge
The Red Oak Creek Covered Bridge, sometimes called the Imlac Covered Bridge, spans Red Oak Creek in the small community of Imlac, not far from Woodbury, Georgia. Only 12 miles north of Warm Springs out Georgia Hwy. 85, the old bridge is a rare surviving example of the ingenuity of famed bridge builder Horace King. Including approaches, it stretches 391 feet, making it the longest wooden bridge in Georgia. The main span is 253 feet long and is the state's oldest covered bridge.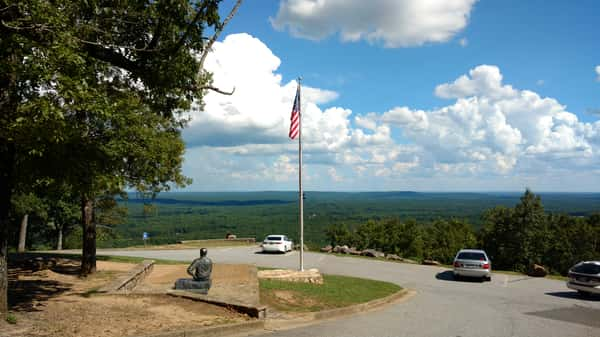 Franklin D. Roosevelt State Park
"Inspired by the natural wonders of Pine Mountain Ridge, Franklin D. Roosevelt State Park bridges the hope of the past to preservation for the future." At 9,049 acres, Georgia's largest state park is any hiker's and any backpacker's haven. More than 40 miles of trails, including the popular 23-mile Pine Mountain Trail, wind through hardwood and pines, over creeks and past small waterfalls. Other highlights of the park include the Liberty Bell Pool, the Roosevelt Lodge, the Roosevelt Stables, Lake Delanor and Lake Franklin. The park trails are maintained by the all-volunteer Pine Mountain Trail Association. Pine Mountain, which also extends into Alabama, is Georgia's southernmost mountainous area, and the end of the Piedmont Plateau. Many visitors are surprised to find rolling mountains 60 miles southwest of Atlanta. Dowdell's Knob is the highest point in F. D. Roosevelt State Park at 1,395 feet. The knob was named for two pioneer Harris County settlers: Lewis & James Dowdell. It is on this point that President Roosevelt ordered the construction of a grilling pit so that he, his staff, and guests could enjoy outdoor picnics. Aside from his Little White House, the Knob was his favorite spot for seclusion.
Wild Animal Safari
One of the area's most popular attractions, Pine Mountain Wild Animal Safari, offers a unique experience. Visitors can see, touch, and feed hundreds of exotic animals - a true worldwide safari! You may choose to experience the Wild Animal Safari from the comfort of your own vehicle, take the complimentary bus tour that is led by an Animal Safari tour guide, or rent one of the park's Zebra vans. Wild Animal Safari was developed by Ron Snider, a world-renowned big game hunter. His concept was to create a place where the public could get up close and personal with the types of animals one generally never gets to experience. This large goal was started by the creation of the Turkey Creek Hunting Club in 1988, which led to the eventual purchase of enough land to create a safari-like experience. In 1990 Mr. Snider reached out to expert consultants, outfitters, and hunters. With their input, they designed the layout of the park and decided which animals would be best suited for the venture. A success from the very first year, the wild animal attraction experienced steady growth year after year. Parks! America bought the business on June 15, 2005. Since assuming ownership, the grounds have been upgraded, new animals acquired, and much work has gone into to enhancing every guest's experience!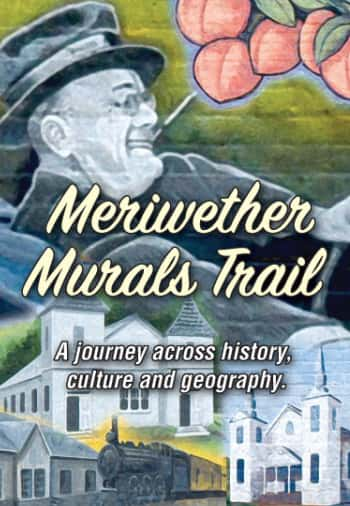 Meriwether County Murals Trail
Discover Meriwether County's history through the visual appeal of artwork at its best. Renowned artist and muralist John W. Christian, with Go Georgia Arts, worked tirelessly to create a coherent yet unique collage mural for each of our seven municipalities. This driving excursion is a great way to experience all the beauty and diversity that Meriwether has to offer. As you visit each site, look for the common themes of water, FDR, and references to our founding history. The Meriwether Murals Trail is an ideal family adventure that skillfully combines art and history, while conveniently offering shopping and dining opportunities. http://meriwethertourism.com/to-do/murals